FE fundinfo partners with Door to create a global data service provider for asset and wealth managers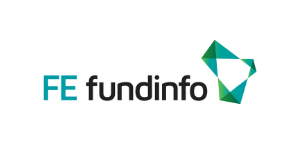 All articles
A new strategic partnership between two leading fund data and technology companies aims to modernise the communication and exchange of data between asset managers and their clients, particularly large wealth managers and institutional investors.
FE fundinfo, a global leader in fund data and technology, is teaming up with Door, the asset management research and due diligence platform, to develop jointly new information services for their combined client base.
FE fundinfo has made an investment in Door through Door's first series A fund raising round, which closed this week.
Door's service helps asset managers and their wealth management clients not only to reduce costs, but also to better manage risk at a time of increased reporting requirements and rising pressure on profit margins.
Philipp Portmann, Head of Business Development and Strategy at FE fundinfo, says: "We have been extremely impressed with the rise of Door since its inception, and we are delighted to be working with them now. Their range of qualitative data on asset managers which supports fund distributors in their due diligence compliments our own place in the fund ecosystem as being the go-to provider for high-quality fund data and documentation throughout a fund's lifecycle and supporting all market participants to become Better Connected and Better Informed."
Rob Sanders, Co-founder of Door, says: "It's a great match. As well as a common vision, our two businesses share a complementary client base and our geographical growth ambitions are similarly focused on Europe, the United States and Asia."
"We believe this partnership will excite our wealth management clients because of the additional information services it will bring, while asset managers will appreciate the opportunity to reduce costs and operational complexity.
"The partnership also means that, together, we are ideally positioned to help asset managers and distributors fulfil new reporting requirements, such as the new Consumer Duty regulation in the UK market."
Convergency Partners is helping Door reach more clients in the US. Convergency is a US growth advisory firm for asset management, wealth management and fintech. They are committed to shaping the transformation of information flow and engagement at a global level through growing the adoption of Door across the industry.
Frank Porcelli, co-founder of Convergency, said: "We recognised the potential of Door at the very outset, and committed ourselves to establishing the platform as the preeminent industry solution. Now with the FE fundinfo backing and partnership, we're even more confident Door will eventually be used by nearly all industry players to share critical information faster with massive efficiency gains."
-ENDS-
Manager Research

Asset Managers